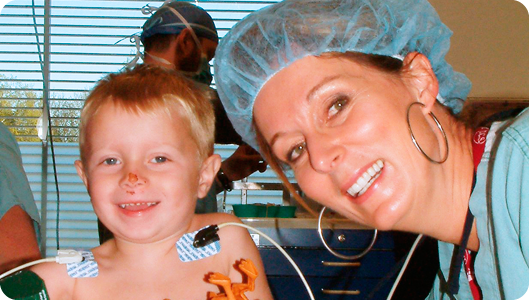 Hospital Services and Treatment Under General Anesthetic
For young children with extensive treatment needs or for children who find dentistry difficult, Dr. Buys offers treatment in hospital. This allows us to complete the treatment needed while your child is asleep. The work is completed at the Peterborough Regional Health Centre with the full support of the hospital staff.
Patients are able to be seen at our office for an assessment of their needs. If it is decided that dental work should be completed in hospital we will review the hospital procedure with our hospital coordinator. There are no extra costs for having your child's dental work completed in the hospital. Anaesthetic fees are covered under the Ontario Hospital Insurance Plan (OHIP) and patients are seen promptly in the hospital. Treatment in hospital provides the utmost of safety for your loved ones with full access to all hospital services and personnel.