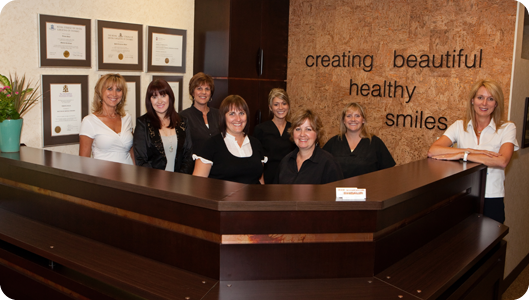 Welcome to Dr. Judith Buys and Associates
At your first introduction we strive to provide a complete and thorough analysis of your dental needs and interests. We will review your concerns and then gather information in order to assess your overall dental health. This will include reviewing your medical history, taking photographs and x-rays as well as doing a complete exam of your teeth and the supporting gums.
Hours:
Monday - Wednesday
7:30am - 5:00pm
Thursday - Friday
8:00am - 5:00pm
New Patients Welcome.
Wheel chair accessible, free parking, cable television in every room
Office Policies:
Full payment is collected on the day of service. We accept Visa, Mastercard, Debit, cash, or personal cheque. We accept and will submit most insurance claims electronically. For large treatment plans, we have several financial options available. 2% monthly interest is charged after 30 days on overdue accounts.
We require two business days notice to change scheduled appointments to avoid a charge.
If you are experiencing a dental emergency outside of our office hours, please contact the on-call dentist at 705-748-8500